Patricia Milne graduated from the University of Waterloo in 1990 on the Dean's Honour Roll with the Award for Outstanding Achievement (highest marks), the Kaderali Best House Award and the Sweets Award for Outstanding Thesis. She went on to complete her MBA at the University of Toronto's Rotman School of Business.

She joined Taylor Hariri Pontarini Architects as their first employee, working on high-end private residences and Robertson House Crisis Care Facility in Toronto. She then went on to work as an associate at KiiA Architecture Inc./Rice Brydone Interior Design on both architectural and commercial interior projects, including the winning competition for the Canadian Ambassador's Residence in Berlin. She completed her licencing at Natale and Scott Architects and at Bregmann and Hamann Architects.

In 2007 she established Milne Architect to pursue work with an emphasis on contemporary, green design and a highly Client collarborative approach. Her extensive background in both architecture and interior design allows the firm to provide complete, fully integrated project packages to Clients.

milne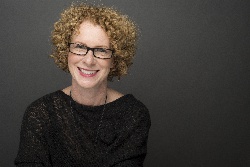 340 Gerrard Street East, Toronto, On M5A 2G7 416.968.6456 pmilne@milnearchitect.com

architect